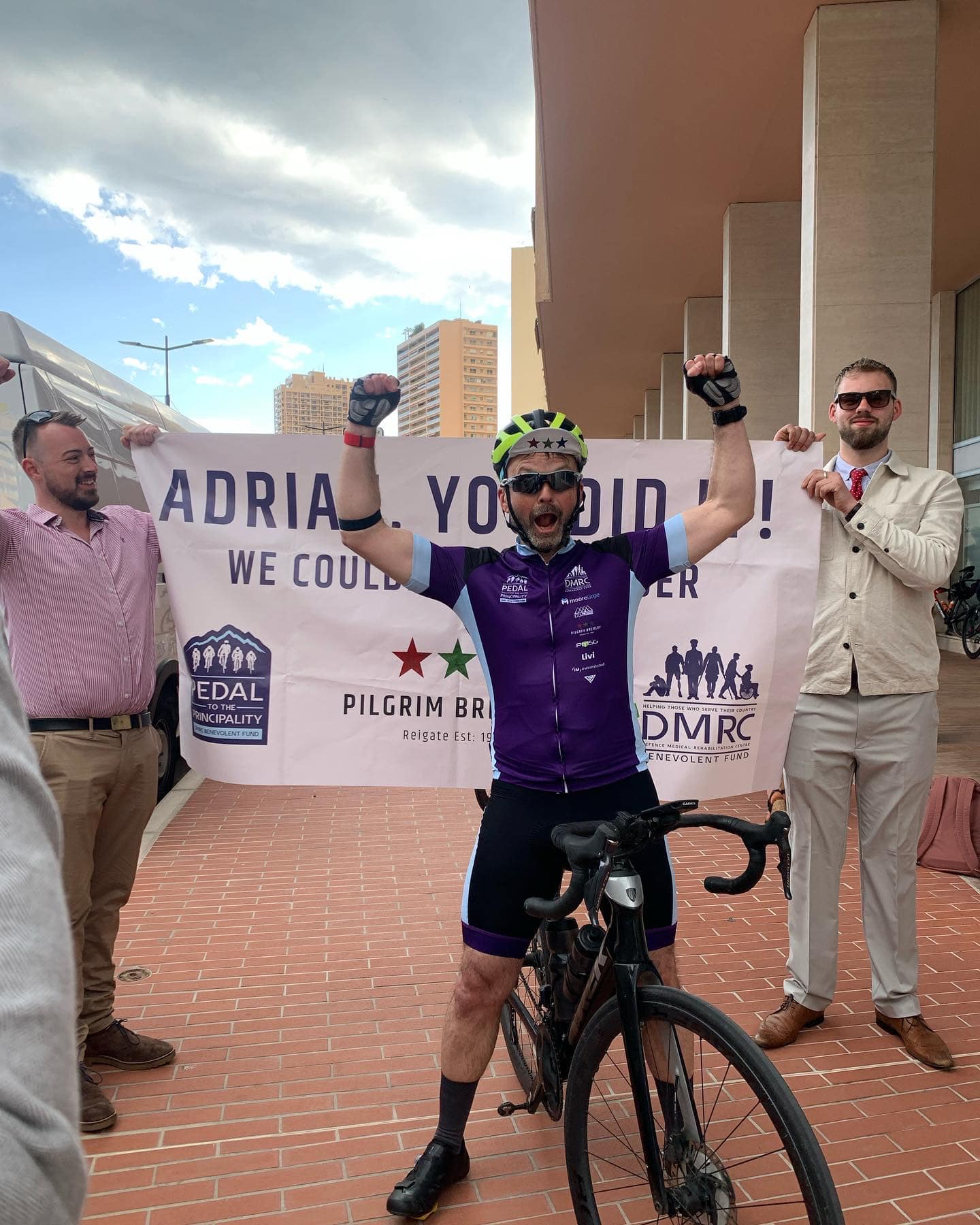 On the rather apt date of Friday, 1st April, Adrian and the DMRC cycle team left Stanford Hall in Loughborough to take on 1000 miles in 9 days and reach Monaco.
It was an incredible challenge to take on and we couldn't be prouder to say that they did it!
Day one was emotional, as they were waved off by their friends and family and sent on their way with a guard of honour.
Day two saw them all make a pit stop in Reigate and enjoy a fabulous lunch and a talk from our brewer, John. We were all so pleased to be able to see them all and give them a good send off. Thank you to all of you who came down.
From Reigate they headed to Newhaven ready to make the crossing into France where the enormity of the task really started to hit home. The weather played its part and on day three it was so cold many of the team's water bottles had frozen!
Adrian kept us all up to date with his daily video diaries. You can find these in either of our Facebook or Instagram pages.
We really can't stress how demanding this task was for them all but the work of The DMRC really helped to keep them all focused.
Many of you will be aware of the work that the DMRC do from their days at Headley Court. In 2018 they moved to Stanford Hall in Loughborough and continue to provide an invaluable service for members of the armed forces.
If you would like to know more about the work that they do, please visit
https://dmrcbenfund.org.uk/history/
In the meantime our congratulations to everyone involved in this epic journey and well done Adrian, you absolutely smashed it!