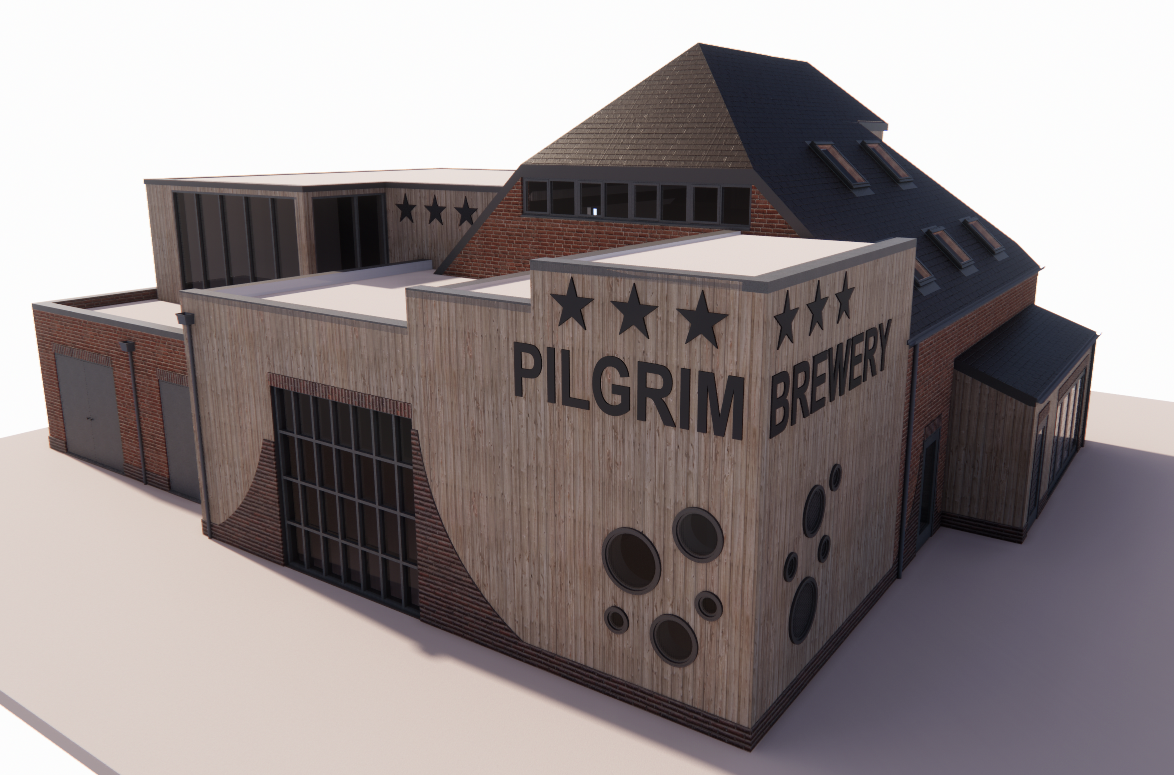 As we have mentioned in previous posts, as part of the deal to buy the brewery building, it was agreed that we would upgrade the brewery building to make it more attractive and functional. The current building is in various states of disrepair and for the new flats being built at the front of West Street the brewery will be an eyesore if left in its current state. There is a great opportunity to cement the future of Pilgrim Brewery HQ in Reigate by creating a building that is sustainable, efficient, will bring employment and people to the town and is part of the local community.
Planning has now been submitted and you can view it by following this link https://planning.reigate-banstead.gov.uk/online-applications/applicationDetails.do?keyVal=RAC2V0MVM1900&activeTab=summary, or by coming to the taproom where we have some of the plans displayed. We plan to keep the main, iconic part of the brewery building and develop the areas around, using brick and natural materials. The building is commercial and the design and layout has taken into account the need for efficient brewing, while also valuing the community aspect of the building and the local surrounds. If you have any questions please email us at futureproof@pilgrim.co.uk
If you would like to support our application we would be very grateful. You can follow the link above and press the Make a Comment button on the top righthand side. The key messages from our side are the following: -
A highly sustainable town centre location and a positive use of the existing space
A thought out mix of residential and commercial space, maintaining employment in the town
Increased and more efficient brewing space, future proofing the site
Helps retain a community asset with the town with dedicated community space for meetings and get togethers
A more attractive design that will be an asset to the town and fits within the local conservation area
Thank you.